The summer is right around the corner—do you have plans laid out yet? One of your options that will boost your academic proficiency and further your pursuit of a degree is to take part in a summer term.
Thanks to SDSU's Summer@State program, this can be accomplished from virtually anywhere via online classes. Check out the details below.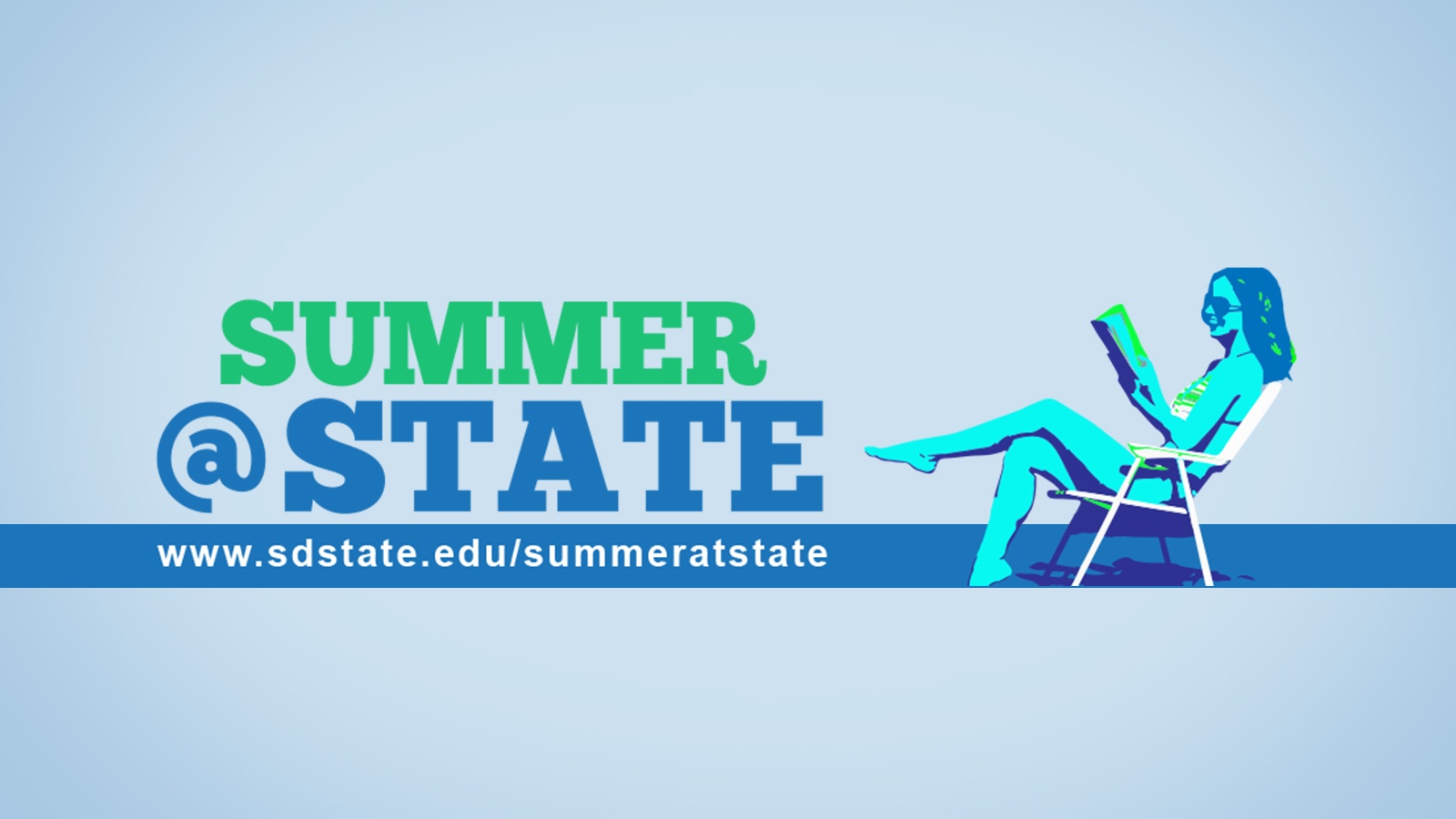 Why Summer@State?
Summer can be a time to take a breather from your academics. But if you're driven to earn your degree more quickly than you would in a traditional, academic setting, a summer term could be beneficial for you. Not to mention the fact that summer term allows you the option to focus on a single class at a time.
The added benefit of Summer@State is that you can earn your credits from wherever you are, whether you're near a participating campus or anywhere with wireless access.
How to Get Involved
If you're ready to get started with SDSU's Summer@State program, you have plenty of options for Summer 2017. There are five available sessions to register for taking place throughout the summer:
May Interim (May 8- 26)
First Summer Session (May 30-June 30)
10-Week Summer Session (May 30-Aug. 4)
Second Summer Session (July 3-Aug. 4)
August Interim (Aug. 7-18)
Communicate with your advisor if you have any questions on which classes best fit your plan of study. To find out more about the available courses for this year's summer sessions, check out the listing here.
Where to Study
Whether you like in-person studies or studying online from home or wherever you happen to be with a Wi-Fi connection, you have options when it comes to Summer@State. On-campus courses are available in Pierre, Rapid City, Sioux Falls, Watertown and Brookings.
For the ease of studying from anywhere, online summer courses are offered through SDSU—all you need is a working computer or Wi-Fi connected device and the required software in order to turn your home or travel destination into your own college classroom for the summer.
Affording the Term
Funding your summer college experience is similar to financing fall or spring semesters. You can apply for financial aid and apply scholarships to your tuition costs.
One important detail that you must keep in mind if you plan to apply for financial aid for Summer@State—you are required to fill out and return the summer financial aid form in order to be eligible for aid.
---
Ready to get started with Summer@State? Talk to your advisor, or reach out to the Continuing and Distance Education staff to begin the process—email distance@sdstate.edu or call 605-688-4154 with any questions. In the meantime, check out the Summer@State page for further details. On campus, online, everywhere under the sun—earn credits anywhere.