You work full time, volunteer, have hobbies and familial obligations or have other commitments that take priority. You can still go to school! Committing to several years in a university classroom might not be an option, but through SD State Online you have opportunities.
With a wide variety of programs, delivery options and student resources, completing an SDSU undergraduate degree has never been more accessible. You can do it! We are here to help.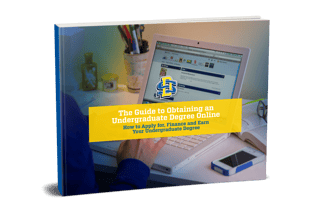 Download our free guide for more information on:
The benefits of an online degree
Your major options at SDSU
How to apply your existing knowledge
And much more!
Click the button below to download our free e-book, "The Guide to Obtaining an Undergraduate Degree Online."