South Dakota State University (SDSU) is proud of the amazing things its graduates are doing once they leave campus. Recent graduate Molly Erdmann is no exception. A current resident of Brooklyn, N.Y., Molly keeps busy working on graphic design projects with clients such as HBO, Microsoft and NBC Sports, as well as her position as a co-founding member of the freelance design community Raptorsaur.
Let's get to know Molly.
About Molly
During her time at SDSU, Molly majored in graphic design and advertising, with a minor in fine art. She grew up on Enemy Swim Lake, graduating from Roslyn High School in South Dakota.
What does a normal day in your life look like?
I'm the co-founder of a freelance design community called Raptorsaur. We work with nonprofit organizations and companies that aim to make everyday life a little bit better. My work day starts with biking to my office in Greenpoint, Brooklyn, and from there, it's a blur of sticky notes and coffee breaks. As the co-founder, I handle client communication, but I'm also the design director on every project. My role flexes between email chains and design, which includes everything from branding, digital, motion and print projects.
About Raptorsaur
Founded in 2016, Raptorsaur is an inclusive community of technology and design creatives based out of a studio in Brooklyn, N.Y., that works with partners to solve human-centered problems.
Check them out here.
Since leaving SDSU, what has most shaped your career?
Actually, the job that shaped my career the most was a creative services student position at Daktronics. This is where I made the connections that eventually landed a job for me at NBC Olympics. I learned how to hustle at NBC Olympics. The team was incredible. I was the youngest on the team, the only female and the most inexperienced, but I was surrounded by mentors who pushed and encouraged me. They set a high bar for me early on in my career.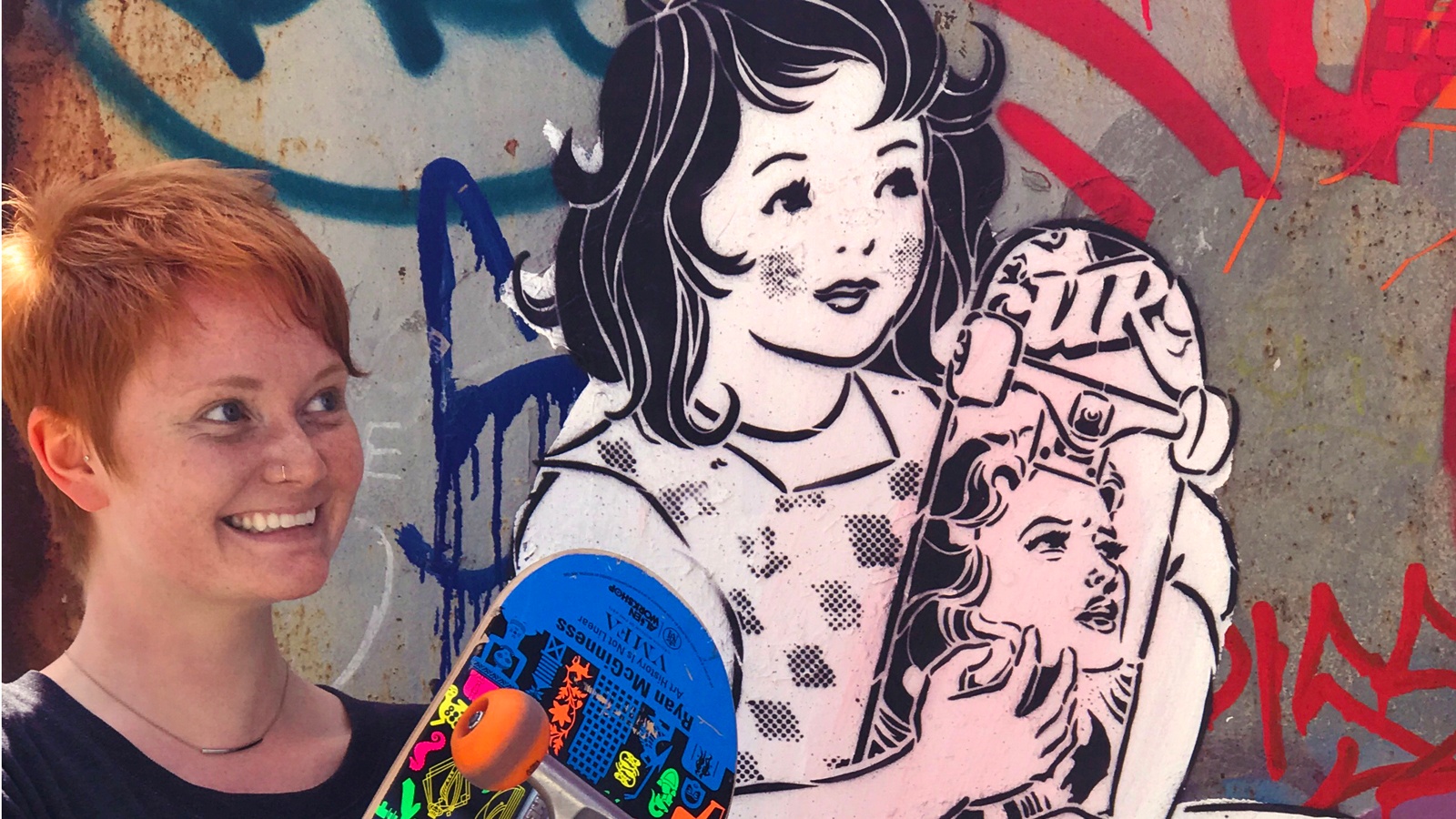 How did SDSU prepare you for your career?
I had great classmates in the SDSU graphic design program. We worked well on projects together and gave constructive feedback, all while maintaining a healthy dose of competition amongst ourselves. We weren't just classmates—we were teammates, and I think this attitude kept everyone motivated to do good work. It wasn't until I was in the working world that I realized my own successes in school had little to do with myself, but rather, were a result of teamwork. Similarly, I very rarely work on a project on my own. The best solutions always come from collaboration.
What did you love most about the SDSU campus?
Java City! Morning spin classes! Tailgating! (You can always find something to do on campus.)
What are your future career goals?
Ultimately, I want to direct my career toward community-building. I'd love to continue to grow Raptorsaur to the point where I can solely focus on the community management role and bring Raptorsaur to other cities. I don't see myself being a designer forever. My ongoing career goal is to never work a summer ever again, always be home for Christmas and only do work that makes me happy.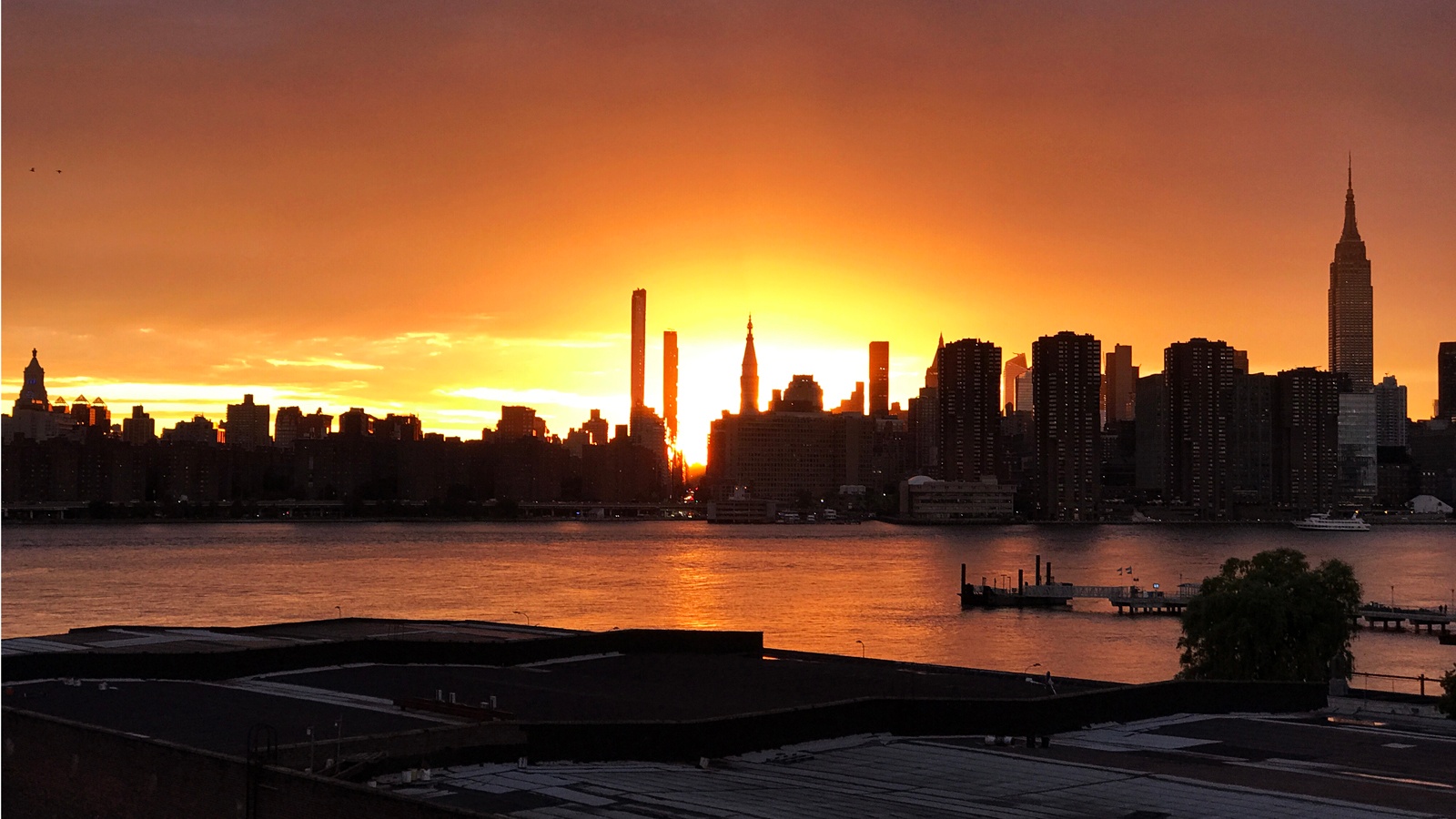 The view from Molly's office in New York
What advice would you give to current SDSU students?
If someone had told me when I graduated SDSU that, in less than five years, I'd live in New York and be self-employed, I would have rolled my eyes. The biggest risk I've ever taken was moving to New York with nothing but a suitcase, and every step since then has led me someplace unexpected. The only difference between you and me is that I've taken more steps. Figure out what your step one is, and tackle that.