You are a freshman in college, and it's amazing. This year can be one of the most life-changing years you'll experience. So what are the must-haves, the must-dos and the must-experiences to enhance your first year at SDSU?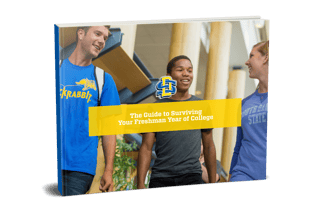 This guide will help you out with:
Mastering the art of the study session
Finding quality eats
Getting involved in the most productive and effective ways
Basically completely ruling at being a freshman
"The Guide to Surviving Your Freshman Year of College" is here to get you prepped for your first year! Click the banner below to download the guide.