You submitted your application. Your acceptance letter has arrived. You've toured campus, had your free ice cream cone and done your research. So now what?
Download our free guide to take you from now to move-in day at SDSU.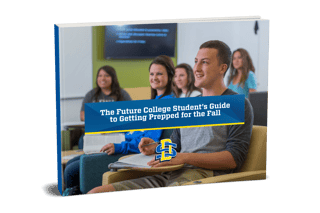 This guide will help you out with:
Prepping your finances for the fall
Finalizing your admission requirements
Registering for new student orientation
And generally being a well-prepped freshman
"The Future College Student's Guide to Getting Prepped for the Fall" will give you the tools you need to use your summer wisely! Click the banner below to download the guide.